When it comes to beans, butter beans are one of the healthiest and most substantial.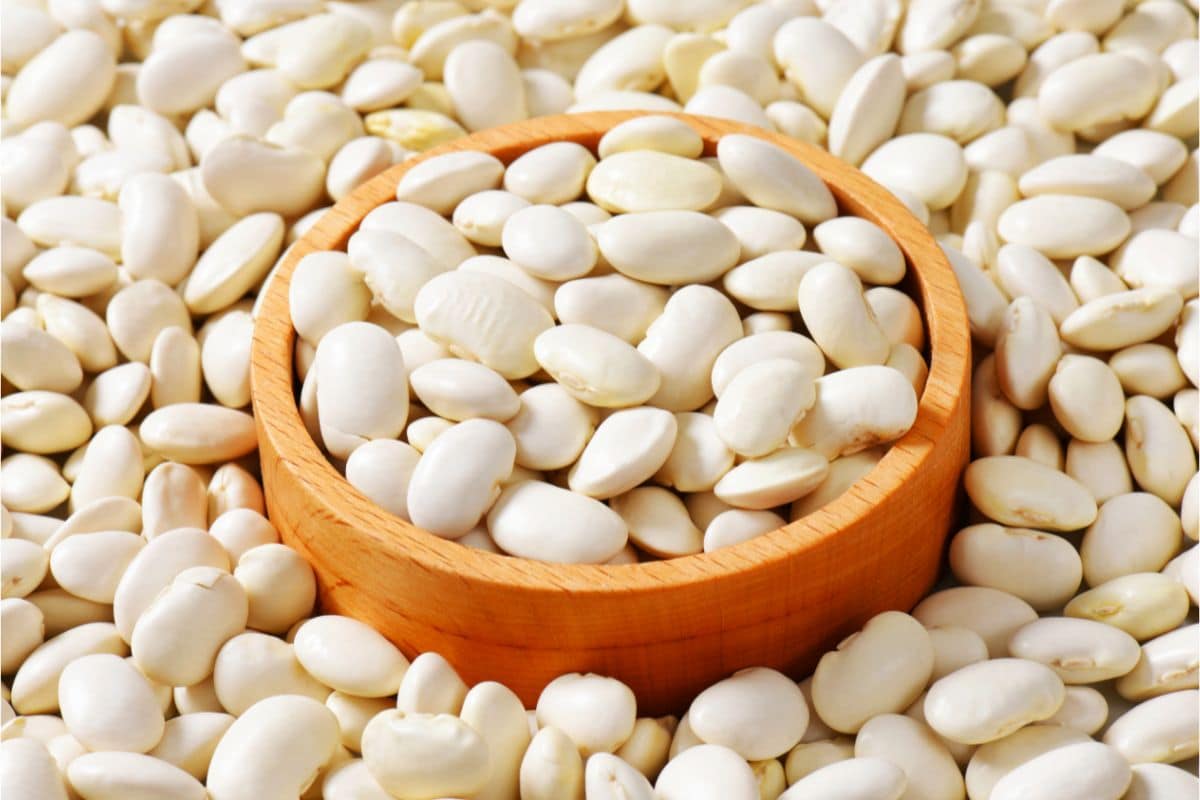 They are large pink beans that taste very meaty, making them the perfect substitute for pork, chicken, and beef. But what if you are running low on butter beans?
Well, luckily there are plenty of butter bean substitutes that you can get that have a similar protein and fiber count, as well as having the same texture and flavor.
You can easily swap out any of the suggestions below and notice very little difference.
So where can you find the best alternatives for butter beans? What is their nutrient content? How similar and how different are they from butter beans?
Well, we have compiled a list of some of the best butter bean substitutes. So, what are you waiting for? Let's get stuck in!
List Of Butter Bean Substitutes
Here are some butter beans substitutes, with their nutrient content and how many you should use to replace your measurements of butter beans.
Borlotti Beans (1 cup)
Calories 241
Carbohydrate 43g
Protein 17g
Fat 1g
92% DV of folate
25% DV of thiamine
21% DV of iron
20% of copper, manganese, potassium, magnesium and phosphorus
9% DV of calcium
Trace of sodium
Substitution ratio: 1:1
Great Northern Beans (1 cup)
Calories 208
Protein 14g
Fat 0.8g
Carbohydrate 37g
Fiber 12g
Calcium 120.36mg
Iron 3.77mg
Magnesium 88.5mg
Phosphorus 292.05mg
Potassium 692.07mg
Sodium 3.54mg
Zinc 1.56mg
Copper 0.44mg
Manganese 0.92mg
Selenium 7.26mg
Vitamin A 1.77mg
Substitution Ratio: 1:1
Cannellini Beans (100g)
Calories: 92
Protein: 7.3g
Fat: 0.5g
Carbohydrates: 10.8g
Sugar: 0.7g
Fiber: 7.4g
Substitution ratio: 1:1
Chickpeas (100g)
Calories 364
Total Fat 6 g
Saturated fat 0.6 g
Cholesterol 0 mg
Sodium 24 mg
Potassium 875 mg
Total Carbohydrate 61 g
Dietary fiber 17 g
Sugar 11 g
Protein 19 g
Substitution ratio: 1:1
Navy Beans (1 cup)
Calories: 255
Protein: 15 grams
Fat: 1.13 grams
Carbs: 47.3 grams
Fiber: 19.1 grams
Folate (vitamin B9): 64% of the DV
Thiamine (vitamin B1): 36% of the DV
Iron: 24% of the DV
Magnesium: 23% of the DV
Manganese: 42% of the DV
Substitution ratio: 1:1
Butter Beans Nutritional Value (188g)
Calories: 216
Total Fat: 0.7g
Saturated Fat: 0.2g
Trans Fat: 0g
Polyunsaturated Fat: 0.3g
Monounsaturated Fat: 0.1g
Cholesterol: 0mg
Sodium: 3.8mg
Total Carbohydrates: 39g
Dietary Fiber: 13g
Sugars: 5.5g
Protein: 15g
What Do Butter Beans Taste Like?
Butter beans have a meaty, creamy texture and are often used as a replacement for pork and chicken in vegetarian or vegan dishes.
They are very soft and don't need to cook for longer than a few minutes in water on low heat.
You can also blend these beans very easily to include them in a wide range of dishes including casseroles and soups.
These beans go well with rice, adding that extra body and earthy flavor.
You can also use butter beans in humus, as it will give it that richer and more smooth texture. You can also put them in salads for that same reason.
These beans are very rich in things like calcium, iron, and magnesium.
1. Borlotti Beans
These beans are very similar to butter beans in terms of their shape and texture. They are very smooth and easy to blend in various dishes like hummus.
They have a slightly more acidic taste than butter beans, but you will hardly notice this.
You can buy these beans dried or in a can. If you are buying them dried, then you will probably need to soak them overnight.
However, the canned versions are ready to cook and shouldn't take longer than a few minutes to warm in the saucepan.
You can peel off the skin of these beans to reveal a very nutty flavor underneath. You can add these to salads for that extra filling or you can cook them into curries.
2. Great Northern Beans
This is another bean that is very similar to the butter bean in that it has a creamy texture, although the shape of the bean itself is a lot smaller.
They have an earthy and nutty flavor that goes nicely in curry and soups.
These beans originally hail from Northern Italy, although they have migrated and can be found in many local grocery stores around the world.
You can buy these canned or dried. If they are canned, then they will take no time at all to cook.
You can cook these beans for a lot longer than butter beans and they will hold their shape very well.
3. Cannellini Beans
This is another bean that makes for an easy substitute for butter beans, as they are creamy and very easy to cook.
They have a very smooth texture which means they can be cooked very quickly, whether in a saucepan or in a frying pan.
The only difference with these beans is that they are very large, so if you are trying to get precise measurements in your recipe, then we would suggest that have fewer cannellini beans than stated in the recipe.
These beans also have a much stronger flavor than butter beans, so you'll need to be prepared for the taste of your dish to change, although not too radically.
You could even eat these beans on their own with a little sprinkling of salt.
4. Chickpeas
This is a very popular substitute for many types of beans and is the primary ingredient in a lot of spreads and sauces like hummus.
You can blend these up to make humus or you can dry them out and shape them into falafel.
These are probably the beans that are the most similar in texture to butter beans, they are very earthy and meaty, which makes them great alternatives in vegetarian versions of meat dishes. You can buy chickpeas dried or in a can.
If you get them dried, then you will have to soak them overnight, but once you cook them, there will be a noticeable difference in flavor.
You can buy them from your local farmers market, although the canned versions can be bought from most supermarkets.
5. Navy Beans
These final beans are lesser known, but they are more than an adequate substitute for butter beans. They are a lot smaller, but that just means they are easier to cook.
They have a soft flesh and an earthy flavor that makes them great for adding to salads.
These beans are full of protein, making them a great veggie source of muscle-building material. It is often hard to find sources of natural protein in non-animal products, but navy beans will do the trick.
Navy beans also contain a lot of fiber, which is great for maintaining a healthy digestive system.
These are the same size as butter beans, so you won't have to alter the measurements if you are swapping them out.
Popular Recipes That Call For Butter Beans
This is a stew that you can whip up in under 15 minutes. It contains butter beans, tomatoes, fresh rosemary, and peppers. It is also completely vegan-friendly.
This is a very simple dish that is full of nutrients. All you need is some spinach, butter beans, and garlic, along with a few other herbs and you have a delicious dinner for the summer.
Conclusion
Butter beans are very easy to find at the local supermarket, but if you can't find them or just want to try something new, hopefully, the substitutes that we have listed above have given you some inspiration.