In today's fast-paced world, convenience is key. Grocery shopping is an essential task that can often be time-consuming and tedious.
However, HEB Curbside is here to revolutionize how we shop for groceries.
This comprehensive guide will explore everything you need to know about HEB Curbside, from how it works to its benefits and tips for a seamless experience.
Say goodbye to long checkout lines and cumbersome grocery carts – let's dive into the world of HEB Curbside!
What is HEB Curbside?
HEB Curbside is a service offered by HEB, one of the largest supermarket chains in Texas.
It allows customers to order groceries online and pick them up without ever leaving their vehicle.
With just a few clicks, you can browse through thousands of products and have them ready for pickup at a designated time.
The convenience and efficiency of this service make it a game-changer for busy individuals and families.
How Does HEB Curbside Work?
HEB Curbside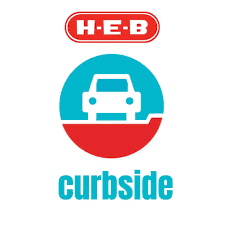 Using HEB Curbside is a breeze. Here's a step-by-step breakdown of the process:
Instructions
Online Ordering: Start by visiting the HEB website or using the HEB mobile app. Create an account or log in if you already have one. Browse through various categories or use the search bar to find your desired items.
Adding Items to Cart: As you find products you need, click on the "Add to Cart" button. You can specify preferences such as size, quantity, and brand. The website or app will also suggest similar items or promotions that may interest you.
Reviewing and Modifying Cart: Once you've added all your items, check your cart to ensure everything is correct. You can make adjustments, remove items, or add special instructions for specific products.
Selecting Pickup Time: Choose a convenient pickup time slot from the available options. HEB typically offers same-day or next-day pickups, making it easy to fit into your schedule.
Checkout and Payment: Proceed to the checkout page and review your order summary. Enter your payment details, including credit card information or any applicable coupons or gift cards.
Confirmation and Notification: After completing the checkout process, you will receive a confirmation email or notification with details about your order and pickup location.
Picking Up Your Order: On the designated day and time, drive to the selected HEB Curbside pickup location. Follow the signs or instructions provided for curbside pickup. Once you arrive, notify the store through the app or by calling the designated phone number. A friendly HEB associate will bring your groceries directly to your vehicle.
Benefits of Using HEB Curbside
HEB Curbside offers numerous advantages that make it an appealing option for many shoppers:
Time-Saving: With HEB Curbside, you can skip the time-consuming process of walking through crowded aisles and waiting in lengthy checkout lines. Place your order online and pick it up at your convenience.
Convenience: This service is particularly beneficial for individuals with limited mobility or those who prefer to avoid navigating a supermarket with young children in tow. HEB Curbside ensures a hassle-free shopping experience.
Reduced Impulse Buys: When shopping in-store, it's easy to get enticed by attractive displays or tempting promotions. By using HEB Curbside, you can stick to your grocery list and avoid impulse purchases, ultimately saving money.
Contactless Shopping: In light of the COVID-19 pandemic, contactless options have become increasingly important. HEB Curbside allows you to maintain social distancing and limit exposure while still getting essential groceries.
Personalized Shopping: The HEB website and app remember your previous purchases and offer personalized recommendations based on your buying habits. This feature makes it easier to find items you regularly need quickly.
Tips for a Seamless HEB Curbside Experience
To make the most out of your HEB Curbside shopping experience, consider these helpful tips:
Plan Ahead: Take some time to create a detailed list before placing your order. This will ensure you don't forget any essential items and help streamline the ordering process.
Check for Availability: Popular items may sell out quickly, especially during peak hours. Consider placing your order in advance or opt for same-day pickups to secure the items you need.
Special Instructions: If you have any specific requests for certain products (e.g., ripe avocados), utilize the special instructions field during checkout. The HEB associates will do their best to fulfill your requests.
Communication is Key: If there are any changes or issues with your order, don't hesitate to communicate with the store through the app or by calling their designated phone number. They are there to assist you and ensure a smooth experience.
Be Punctual: Try to arrive at the designated pickup location within your chosen time slot. This will help keep operations running smoothly for both you and other customers.
Conclusion
HEB Curbside is revolutionizing the way we shop for groceries by offering convenience, time-saving, and contactless options.
It allows you to skip the hassles of traditional grocery shopping while still enjoying quality products from HEB.
Whether you're a busy professional, a parent with young children, or someone looking for a safer shopping experience during these challenging times, HEB Curbside has got you covered.
Embrace the future of grocery shopping with HEB Curbside – it's never been easier!